Yankee Stadium is one great, big food court. Sure, some people love it for the baseball games held within its quarters. Fair enough. But if you're like us, you're really there for the cornucopia of tasty grub. Last season, they brought in Bobby's Burgers, Oatly and Sumo Dog, among others, and this season, they're adding Streetbird by Marcus Samuelsson and The Halal Guys to their already delicious roster.
What does this mean for diners? Expect juicy fried chicken sandwiches with Samuelsson's famous spicy chica shake, fried chicken and cornbread waffles with hot honey and plenty of The Halal Guys' classic platters and sandwiches with their fan-favorite white sauce and more.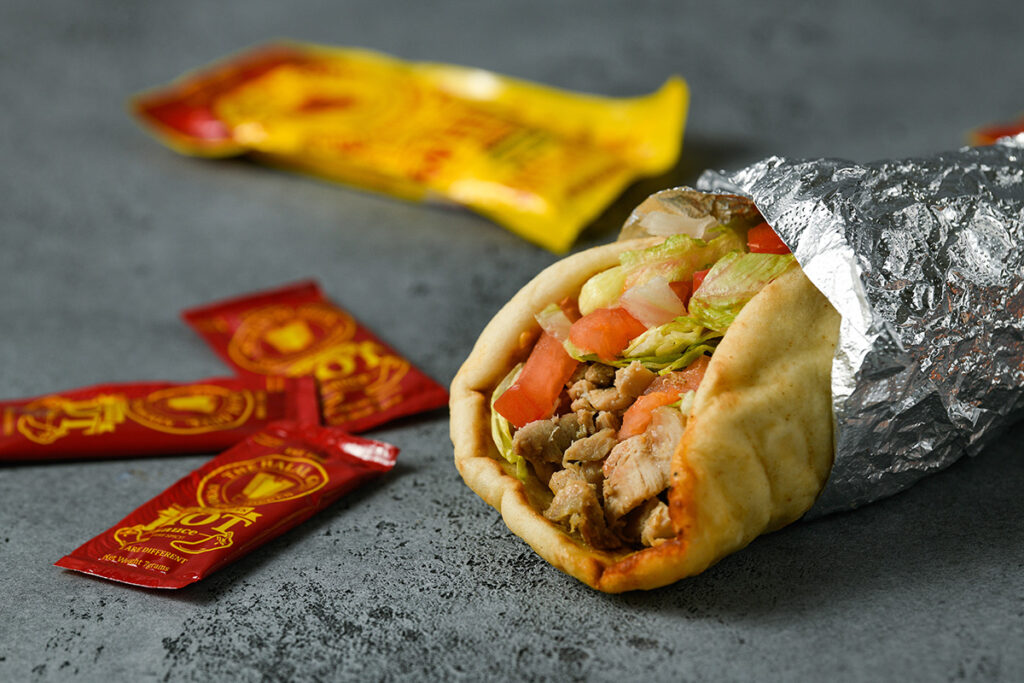 "It's a dream come true that our Streetbird is now a part of the Yankees family at the Yankee Stadium," says Marcus Samuelsson, the chef behind Streetbird and Red Rooster Harlem. "Looking at all the other great restaurants, whether it's halal or other concepts, what I love about it is it's diverse; it's a reflection of New York City."
Holding Sumo Dog's Japanese-inspired chili cheese tots in one hand, while juggling King's Hawaiian's new Korean bulgogi sliders and a Grand Slam Shake in the other truly does feel like the perfect mix of classic Americana and New York's diverse food scene. With this diversity, Yankee Stadium also offers a range of items for those seeking gluten-free, dairy-free, vegetarian and vegan options. And for those who love street food, Yankee Stadium is packing that, too, this season with the addition of The Halal Guys.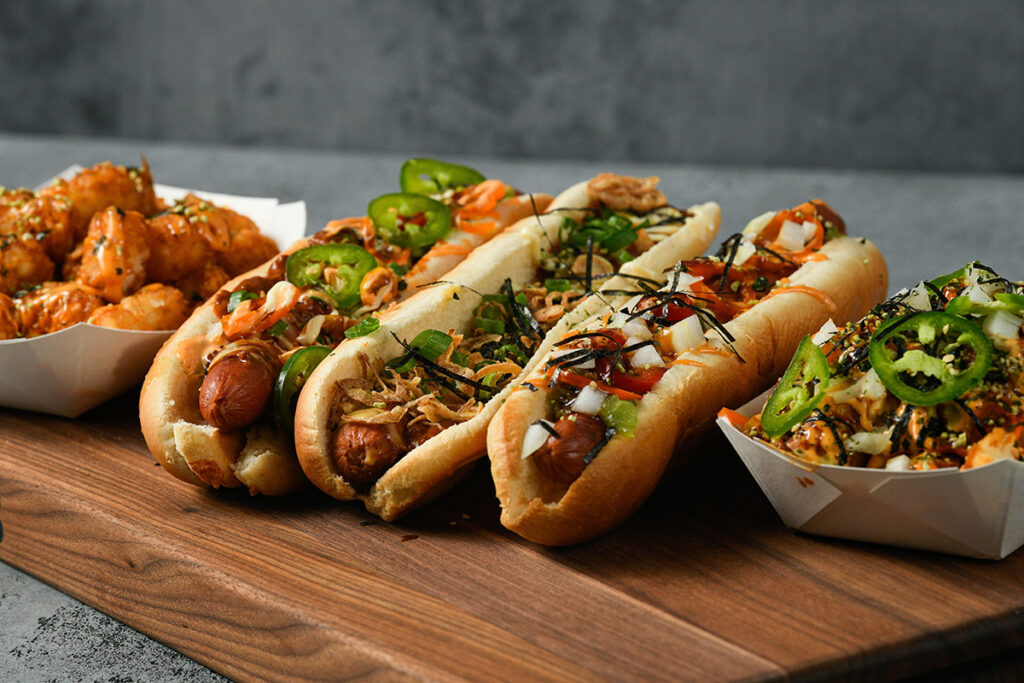 "For us, it was a no brainer," says Andrew Eck, vice president of marketing at The Halal Guys. "The Yankees are as epic, as legendary within baseball as we are within the street food scene of New York City. We're beyond pumped to be a part of the Yankees offerings this season."
Many of the vendors within Yankee Stadium are also offering new menu items this season, such as City Winery's new goat burger (a beef burger with arugula, balsamic fig spread and Drunken Goat cheese on a toasted brioche bun) or the Blue, White & Gold Grand Slam Shake by Marcus Samuelsson (made with vanilla ice cream, cheesecake chunks, blueberries ad graham cracker crumbs, topped with whipped cream and adorned with edible gold glitter).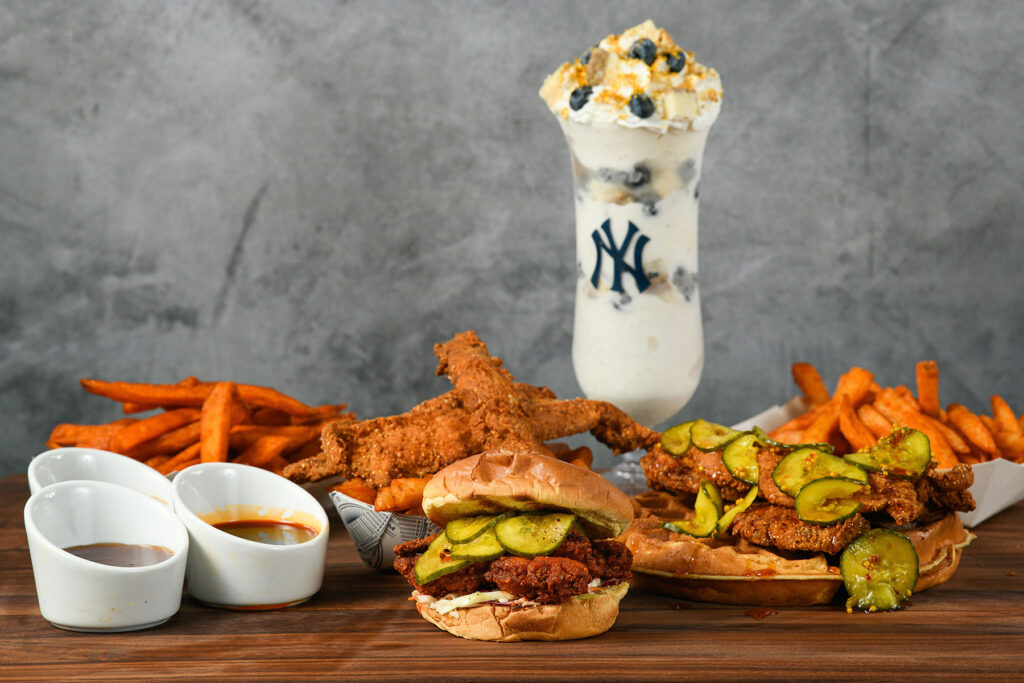 "I think ultimately you have different types of fans that come into the stadium," says Matt Gibson, executive chef of the New York Yankees. "Some like chicken fingers, hot dogs and French fries, and we've got that throughout the stadium. But nowadays you're looking at people really looking for different concepts, and I think we have a very robust, diverse offering in this 2022 season."
With all their new lineup this season, Yankee Stadium might just be the place to feast this summer…and catch a game while you're at it.
Photos courtesy of Yankee Stadium.