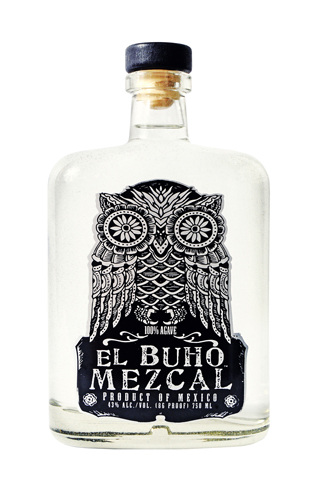 That all things smoky and bitter became such sought after spirit flavors over the last few years isn't so odd, really. You could theorize all kinds of things — that it's a response to the sticky-sweet concoctions of days gone by; that it's a more honed attention to intricate, complex flavors; perhaps it's an outgrowth of the farm-to-table movement wherein our palates become less muddied by a lot of processed-Twinkie hoo-ha. Or, you know, you could just drink up and chalk it up to trendiness.
It would be pretty easy to maraud mezcal with the latter accusation. But that would be as unfortunate as unthinkingly tossing it back as a fast and furious shot and missing out on all that's going on there. Mezcal is not a trend; it's history and culture, dating back, oh, a couple thousand years when its source of being – the agave plant – was, among other things, fermented into something called pulque. Then, some 500 years or so ago, Spanish explorers introduced the notion of distillation, and the more familiar versions of mezcal were born.
So you could say this is just about the most regionally specific thing you can drink from Mexico, and yet it is its family member, tequila, that has busted out of its home state and made the big time as a global sensation. Mezcal was content to sit on the shelf at home, but fortunately not forever. And that's where producers like El Buho come in.
"When I do a tasting, I say, 'It's not a tequila! It's the smoky cousin to tequila,'" John Henry offers by way of introduction. "We wanted to create the Makers Mark of mezcal." Henry, who with his partner, TJ Steele, began working on their spirit five years ago in the town of Santiago Matatlan in Oaxaca, the Mexican state best known for its mezcal production. That he spent a decade working for Makers and helping the whiskey producer become a gateway to all-out bourbon adoration certainly aided his inspiration. Why not make a high-quality, easy to love spirit that showed off the comely qualities that mezcal has to offer? With that in mind, he and Steele, along with fifth-generation mezcal distiller, Pepe Jimenez, got to work, and in April 2012 launched El Buho.
"Basically, we wanted to source something that was very approachable, but not a smoke bomb," he says of the spirit's trademark quality, gleaned from slow roasting of the agave plant's piñon in an underground fire pit. "We wanted it to be full-bodied with a beginning, a middle, and an end. It's got a beautiful vegetal quality, along with sweetness, spice, and then the smoke is embedded in those flavors."
True enough – El Buho is pretty easy to love–a little like drinking bottled smoke, but with a sweetness and earthy quality laced in that balances the whole act in your mouth. As to the creature on the label of the oversized flask-like bottle, its inspiration came from a mystical owl that Jimenez's sister is fond of, recreated in art form by Williamsburg tattoo artist Thomas Hooper.
Another aspect of creating El Buho that was important to both Henry and Steele was making it not just approachable to drink, but to buy, too. Many artisanal mezcals on the market hit around the $50 range, and for the super culty versions, can even go as high as $200. For a first-time sipper, that's a pretty big investment. El Buho clocks in at around 30 bucks.
Henry's favorite way to drink it: Straight up — which is really the best way to try it for the first time, and allow all those flavors roll around on your tongue and bring to mind nighttime beach bonfires as the smokiness lingers in your mouth. But it's great with the simple combination of citrus and ginger, too, which add a zingy brightness to the spirit. "Citrus is a natural match. I think it's going to be the Year of the Paloma (grapefruit soda with tequila), which is great with mezcal." It also takes to interesting combinations, like port and a little lime juice, if you have them on hand.
"We wanted to create a mezcal that breaks open the category. The thing that makes you want to go out and learn more about it."