Three Great Chefs, Three Amazing Dinners, One Fantastic Cheese
This fall, Pecorino Romano PDO went on tour with Tasting Collective, the members-only dining club that fosters local communities of food lovers in cities across the USA. In the dinner series, chefs in New York City, Brookline, and Chicago hosted multi-course dinners that explored the stunning range of culinary possibilities that Pecorino Romano PDO offers.
RELATED: Three Great Recipes Celebrating Pecorino Romano PDO
Kicking the series off on October 10, Chef Chris McDade hosted Tasting Collective at Popina, his Southern American/Italian fusion spot in Cobble Hill, Brooklyn. McDade designed a 5-course meal that showcased Pecorino Romano PDO in the traditional Roman pasta, cavatelli cacio e pepe. Literally translated as "cheese and pepper," the sauce for cacio e pepe is made with just two ingredients, black pepper and Pecorino Romano PDO. These ingredients are emulsified into a creamy sauce with a bit of the hot, starch-laden water in which the pasta was cooked. On that night, the result was dreamy bowls of silken pasta gilded by Pecorino Romano PDO's assertive salt, umami, nuttiness, and tang. At this dinner, Pecorino Romano PDO also sparkled atop pork and beef meatballs served over polenta.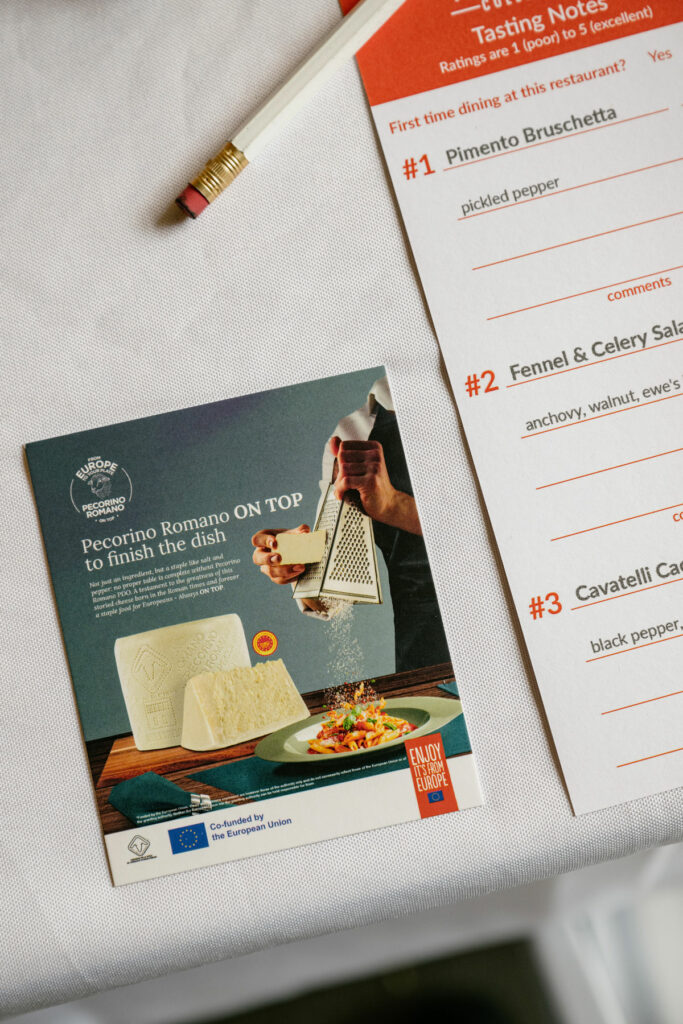 On October 17, Chef Jamie Kembrey hosted a dinner in celebration of Pecorino Romano PDO at his Japan-inflected seafood restaurant, Ivory Pearl, in Brookline, MA. At that dinner, Kembrey served a dish of roasted broccolini and caulilini that he dressed in a riff on Caesar salad dressing; this was spun from colatura di alici (an Italian condiment made from anchovies and salt), lemon juice, white and pink pepper, and white truffle and porcini oils. The roasted broccolini and caulilini arrived at the table opulently showered with grated Pecorino Romano PDO.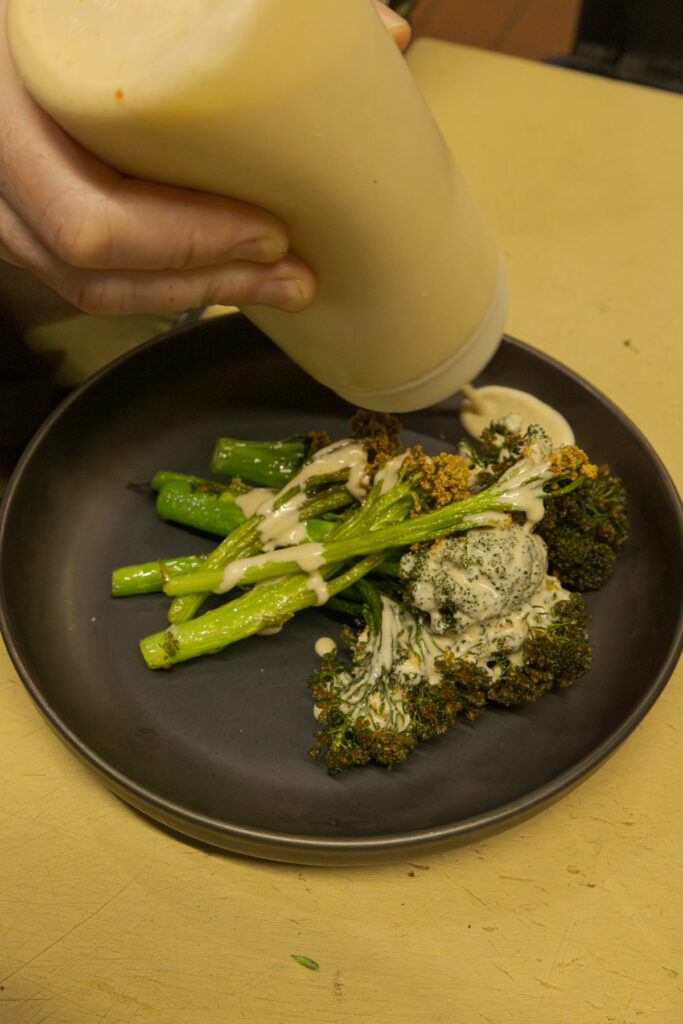 In Chicago, restauranteur Aldo Zaninotto hosted Tasting Collective on October 23 at Osteria Langhe, his restaurant that celebrates the traditions, cuisine, and wines of northern Italy's Piemonte region. During that dinner, Chef Fabian Hernandez Blanco highlighted the complex flavor of Pecorino Romano PDO in several dishes. First was warm and autumnal Nichols Farms squash gnocchi highlighted by Pecorino Romano PDO, roasted delicata squash, and pepitas. He also served a dreamy risotto made with pork belly, peas, mushrooms, and Pecorino Romano PDO. At this dinner, the main dish was a hearty dish of prosciutto-wrapped rabbit loin served with a creamy mushroom and Pecorino Romano PDO polenta.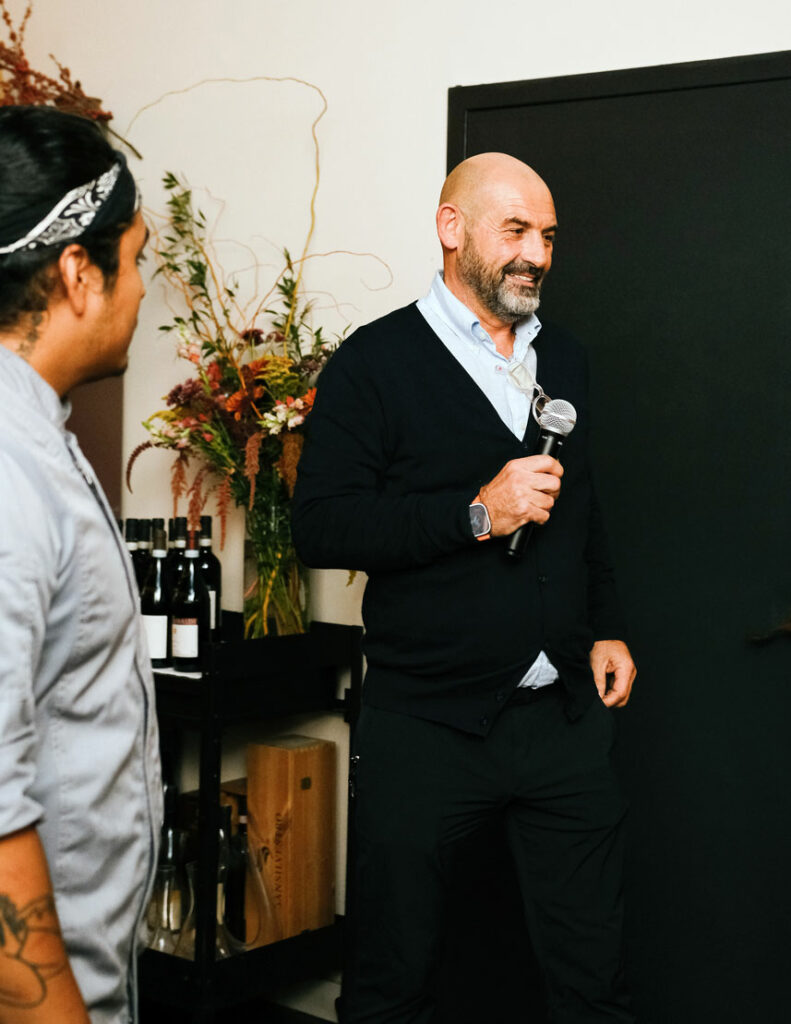 In this dinner series, the flavors of Pecorino Romano PDO were interpreted by three very different chefs at three very different restaurants. All the dishes worked beautifully because Pecorino Romano PDO is one of the world's most versatile cheeses: it goes in any dish that welcomes tang, umami, and salt. As chefs who cook in every cuisine, all over the world, can attest, Pecorino Romano PDO belongs in the international canon of umami-rich ingredients. Sure, it's among the classic sources of umami in Italian cuisine—truffles, tomatoes, capers, anchovies, balsamic vinegar, and mushrooms—but also, Pecorino Romano PDO adds depth and complexity to dishes that traditionally get their umami from miso, dashi, or soy and fish sauces.
Its salty, sparkling intensity makes Pecorino Romano PDO the perfect grated cheese for sprinkling on dishes at the table, but that intensity also means that Pecorino Romano PDO can stand up to big flavors in cooking. Use it in hearty soups and partner it with chilis, for example, on pizzas or in penne all'arrabbiata. Brighten your veggies and salads with showers of Pecorino Romano PDO as Chef Kembrey did at his dinner, or use it as a vegetarian substitution in dishes that traditionally get depth, salt, and umami from anchovies, pancetta, or guanciale. The next time that you find yourself reaching for a less compelling cheese, pause to consider all the amazing possibilities that Pecorino Romano PDO has to offer. And be sure to check the label: only Pecorino Romano PDO (Protected Designation of Origin) is made using traditional, artisanal methods and in Pecorino Romano's historic regions of origin.
---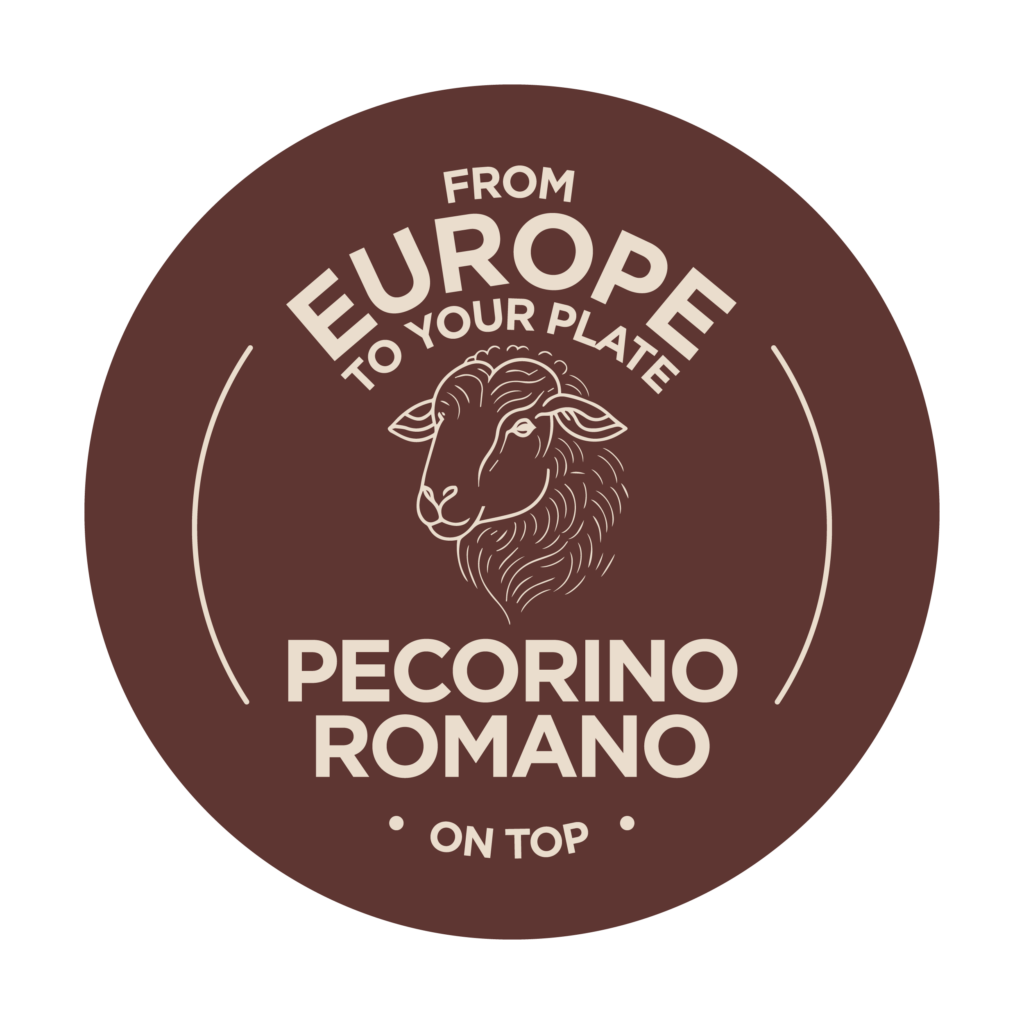 Funded by the European Union. Views and opinions expressed are however those of the author(s) only and do not necessarily reflect those of the European Union or of the granting authority. Neither the European Union nor the granting authority can be held responsible for them.