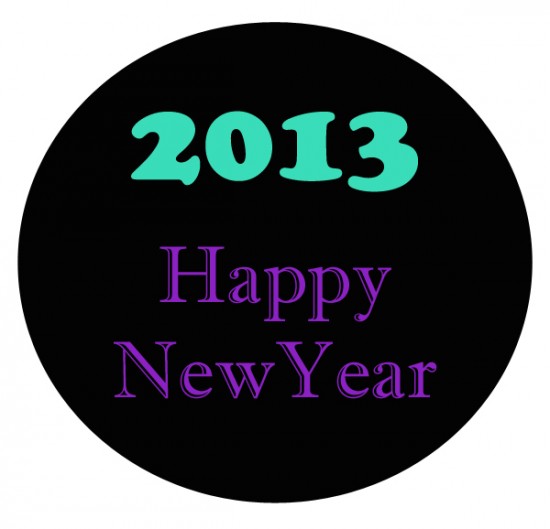 With the champagne drunk and the ball dropped, we're taking a moment to ponder the next 364 days and what they'll bring in terms of food. As always, we made our list of personal resolutions (can more tomatoes this summer, eat more locally caught fish, plant a fall garden, learn to bake a proper whole wheat baguette…). But our friend Jimmy Carbone, owner of the craft beer and local food haven Jimmy's No. 43, went one step further. He reached out to his friends and asked them to share their thoughts and wishes for the new year. Below are the highlights of what they said.
Rather than focusing on food trends (like the rise of the vegan sophisticated eater or the beef brisket vs. BBQ pork competition), Jimmy's more concerned about big issues, like fracking and the role food policy will play in the upcoming mayoral campaign.
Diving right into the food policy debate, Ed Yowell and Mark Dunlea of Food Systems Network NYC are developing a "Recipe for the Future of NYC Food" which they hope will shape the candidates' platforms. Stay tuned for more details on that.
Greenmarket farmer Paul of Violet Hill is worried about the future of our food shed with the increasing preponderance of genetically modified organisms. His demand? Label 'em!
Harry Rosenblum, owner of the Brooklyn Kitchen, would like to see people cooking more in their own kitchens with recipes borrowed from other cultures. He plans to incorporate more Japanese and Scandinavian cooking into his repertoire of simple home dishes. "People should eat less and taste more," he said. In 2013 he plans to keep drinking his favorite spirit–bourbon, "Though a barrel aged negroni and anything involving my own vinegar will be a close second." His new company, The American Vinegar Co., will launch at the Fancy Food Show in January of this year.
Lynn Fredericks, founder of FamilyCook Productions (whose programs empower children and parents to make home cooked meals using fresh ingredients) envisions teen chefs on TV in the new year helping to teach healthy cooking to all ages. And for an easy and delicious DIY alternative to bottled salad dressing, she suggests throwing together some lemon, olive oil and Celtic sea salt.
Of course, Jimmy wouldn't be Jimmy if he didn't mention beer. He sees interest in craft beer at an all time high in the city, with homebrew guilds and new breweries cropping up. He hopes to see more nanobreweries in the future and optimistically notes that indie spirits seem to be growing like craft beer did 20 years ago. Will New Yorkers soon be clearing out precious closet space to store their home-distilled tequilas?
In Hurricane Sandy's wake, Jimmy also hopes to see continued dine out recovery in Red Hook, DUMBO, and the Seaport, with perhaps some Rockaway concessions.
We could go on and on (What comes after the great Googa Mooga? Are farm-to chef co-ops on the rise again? Can the South Street Seaport build a viable market?), but, dear readers, we want to hear your thoughts. What do you see/hope for/fear in the coming months? Tell us in the comments box below!
Wishing you and yours a happy, Edible New Year!