Profession: Founder of The Meat Wagon
Lives In: Kingston
Working Toward: A More Inclusive World
In most places around the United States, a local butcher shop where the staff know you by name is an old-fashioned notion, like milk delivery or restaurant smoking sections. But for the people of Kingston, it became a much-appreciated reality when Stefano Diaz opened The Meat Wagon, stepping into the void left by departed (and mourned) Fleishers Craft Butchery.
Diaz is actually a veteran of Fleishers, but his path to Kingston was winding. After finishing culinary school at Le Cordon Bleu in Pittsburgh, he worked at the Stable Café on the Biltmore estate in Asheville, N.C. It was there that he was first exposed to, and quickly fell in love with, Italian seam butchery.
RELATED: Cadence's Shenarri Freeman Is the Queen of Vegan Soul Food
At the Stable Café, the meat wasn't coming from boxes as it did in culinary school. Biltmore raises its own livestock, giving Diaz an early taste for and appreciation of the full farm-to-table process. When Stable Café's head chef Brian Hough implemented a seam butchery program, an economical, Old-World method of breaking down animals that—unlike speedy conventional butchery—uses every part of the animal, Diaz was hooked. With Hough's encouragement, Diaz moved back up to his home state of NY for an apprenticeship at Fleishers, where he continued working after completing his apprenticeship in 2015.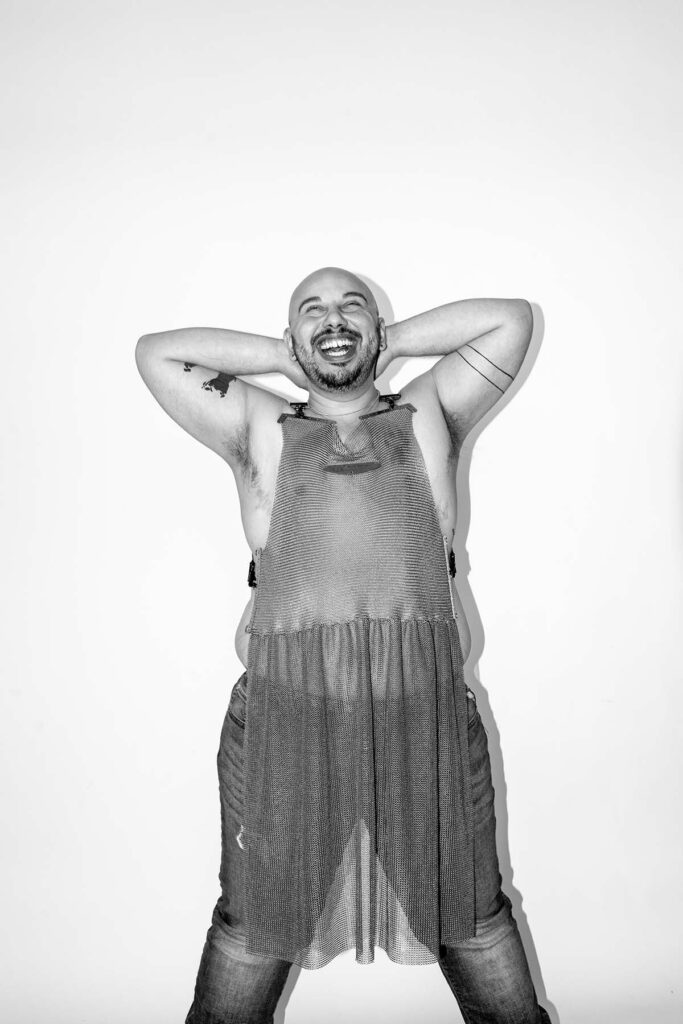 Diaz never planned to open his own shop. But when Fleishers closed in 2017, it was a palpable loss to the community. People appreciated having a local butcher they knew and who could tell them exactly where their dinner was raised. By the next year, much to his own surprise, Diaz had become a business owner. In 2018, he launched The Meat Wagon, a mobile butchery that sold at farmer's markets and offered home delivery. And when the right piece of real estate came along, he was ready to take the business brick-and-mortar. In January 2021, he opened at 331 Hasbrouck Avenue in Kingston. A year on, Diaz says the response has far exceeded his expectations."It's not that I anticipated it to fail. I just don't think I expected as much customer support as we've had," he says. According to his weekly sales reports, his customers are a healthy mix of new and returning. The Meat Wagon's clientele, it seems, is satisfied and growing.
One of the reasons Diaz made the switch from cooking to butchery is because of the long, physically demanding shifts that restaurants call for. Now a manager himself, Diaz is conscious about what he asks of his team. "Overworking your employees and making them do things that they don't want to do is not good for anybody," he says. "It just causes a lot of tension, hostility and animosity." He continues, "But for myself as well, I don't want to be working crazy hours…I'm not gonna make any of my employees do anything that I wouldn't do." The shop is open just five days a week, so that everyone gets two days off and no one's shifts are longer than eight hours.
Animal welfare is a major consideration of Diaz's, for the sake of ethics, quality control and nutrition. He's highly selective about the farms he buys from—Kinderhook Farms for pork and lamb, Rosenkrans for beef—so he knows for a fact that the animals are living on pasture, eating a biologically appropriate diet and are free of added hormones and antibiotics. Consequently, his products tend to be pricier than grocery store meat—but not as much as you might expect. Serving the Kingston community is important to Diaz, and that means making quality meat as accessible as possible. He sets moderate prices and accepts EBT.
Diaz's focus on community may be due in part to his unique perspective. As a person who is Latino and transgender, he's very aware that his profession is overwhelmingly cis and white. He's proud to provide a space where queer people can feel comfortable visiting and asking questions. And the shop stocks less-common cuts of meat, like blood sausages and chicken feet, that are central to dishes made by Kingston's various immigrant communities.
"I had a woman call me to order ground beef, ground pork and pig neck," Diaz says. "And she was, like…utilizing my stuff, it was the closest to my grandmother's [sauce] that I've had in a long time."
"It's stuff like that that just gets you right in the heart," he says. "And you're, like, 'OK, I'm doing this for a good reason.'"
This story originally appeared in the Spring '22 issue of Edible Hudson Valley and Edible Westchester. To be the first to see stories like this, subscribe to our print magazine here.