Dane Risch and Palmer Thompson-Moss opened King Tai, a small bar with a big personality, in 2015. With Risch's background in hospitality and Thompson-Moss's work as an architect, designer, and builder (and founder of GDT), the two friends were perfectly matched to create a beautiful space with a great drinks program. They're co-owners who take pride in hands-on designing and building their space themselves. They credit much of the feeling that you get at King Tai to the culmination of everyone who walks in, whether patron, bartender, pop-up chef, or co-owner.
We chatted with Palmer Thompson-Moss about King Tai's expansion into the second floor and the growth of their pop-up program. Some of the pop-ups we can look forward to will be put on by C Marty's Jerk, Plenty Doubles, Flatbush Oyster Co, Patikim, Essie's Oysters, Nelia's Veg Kitchen, Nana, and Wakemia.
RELATED: Farm To People Debuts its Kitchen & Bar
Could you describe King Tai?
King Tai is a special transportive type of place. It's a local bar, but when you come inside, you feel like you've been taken to another place. In the beginning, we had this kind of dream to do something like this together. When we found this space, it was unusual—a lot of spaces in New York are long and skinny, but this was more square. It was next to this beautiful community garden—kinda like a shack, a shell. It needed everything, but something about the scale of it had a special quality to it. What we did with the design, of course, is really important—we agonized over it and worked on it lovingly. We ended up creating something that really came from our minds and our hearts.
I think there's an element of luck, too. The people that started coming in the doors and activating the space, participating in friendships. The community at King Tai is a huge part of the energy, vibe and the bar's success—that's what creates the feeling you get when you're there. It's this great exchange.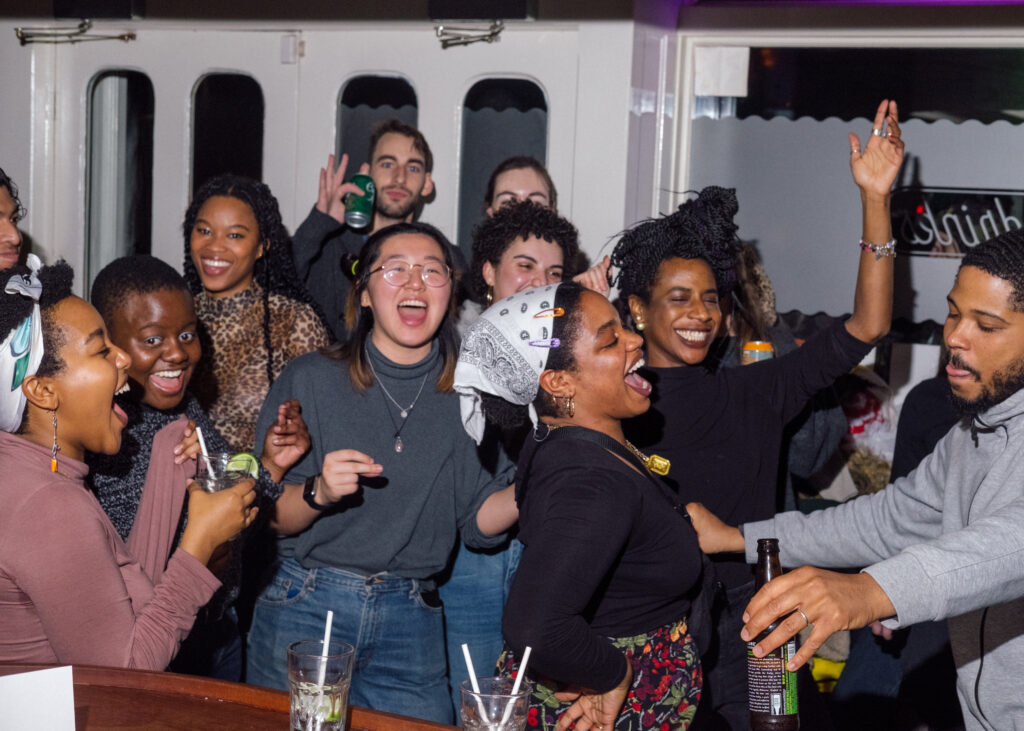 Can you talk about King Tai's pop-up program today and how it's evolved?
The pop-up program was something that we always were really interested in. Dane and I were both waiters in restaurants in New York. And Dane was actually managed of a couple of restaurants—we always aspired to have food.
The way it began was that we would do a weekend pop-up here and there where somebody would grill. Back in the day, I did the first little pop-up: I cooked chicken outside on a grill. Then we started other people that would come in on odd weekends, or every other weekend, during the warmer months. We found that it really started to fill the front sidewalk cafe. The cook, the chefs would bring their own friends. There was this kind of nice exchange that happened between the space and the community that we already had at King Tai. We wanted to do it more.
One of the interesting things about when the pandemic came around, the inside of our bar was empty. We had a sidewalk cafe, and we did the roadway seating that we were allowed to do. When we opened up, we had this really small bar with not a lot of back-of-house space. All of a sudden, we could use the inside for preparing food and sending out plates, even to-go stuff. So, in a way, we evolved into serving food during the pandemic.
How does the expansion into the second floor change what's happening at King Tai?
The upstairs is kind of like an annex space, which is an extension of what we have downstairs—it's not for patrons. We have a very limited storage in our cellar and space itself, so we have an opportunity to have another restroom for the staff only, plus, have more prep space for drinks and food. The pop-ups could even operate out of the upstairs and just send food down. It remains to be seen exactly how we do it, but there'll be more food prep space. There will be some seating and probably a small bar for staff to use, you know, to take a break or a call before or after a shift. It's a staff support space. We always wanted to do this, but it's just taken us forever to save and plan, and then there was the pandemic.
What has the return of to-go cocktails been like?
In the beginning of the pandemic, it was huge for us. Our customers came out for to-go and orders for delivery. They really tried to give us a boost and keep us going during that initial scary time. To-go was huge at that point. This time around, it's less important because people are more comfortable coming into the bar and we have outside seating, too. It's less of a thing in general.
What about King Tai are you most proud of?
I think there's this kind of magic. We offered a space and craft around our drinks that was something special. There's a kind of magic or love—or whatever you want to call it—between the space, the energy, the bartenders and the pop ups. And all of that coming together in a special sauce that's really the thing that you feel. You notice it when you come there, and then you become a King Tai regular.
What are you most excited about in the future?
I just feel like we've realized our strengths. It's given us new energy to get the upstairs like we wanted—and, of course, I'm a builder so I'm always excited about that. But we feel that now, we can take it to the next level with the service and the food.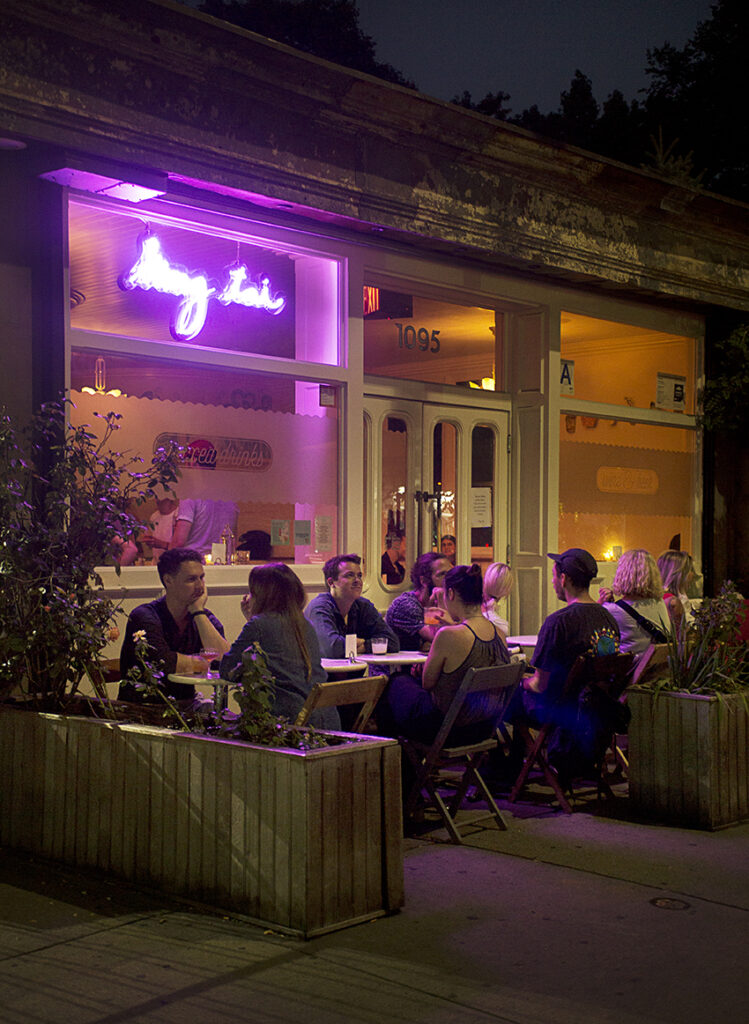 Feature Photo By Alexander Spacher