Cowboy Junkies, The English Beat, Comedy, Murder Mystery Brunch, and Sip & Paint!
Sick of sitting on your sofa and streaming? Well, City Winery—the Hudson Valley's premiere music venue—has some great news for you.
This fall, City Winery Hudson Valley has stacked its calendar with headlining bands, comedy shows, drag performers, and loads of fun, participatory events. Now's the time to get off the sofa and enjoy a night out at the region's most gloriously sited hydro-powered winery, vineyard, restaurant, and concert venue.
On Tuesday, November 7th, City Winery Hudson Valley welcomes Cowboy Junkies, the band behind the unforgettable cover of the Velvet Underground's "Sweet Jane" featured in Oliver Stone's film, Natural Born Killers. Combining folk, blues, and rock, Cowboy Junkies were formed in 1985 and have made 26 albums, but unlike most longstanding bands still performing, they've never changed their lineup. You don't want to miss the only Hudson Valley appearance of Cowboy Junkies during their current tour. To reserve your spot, click here.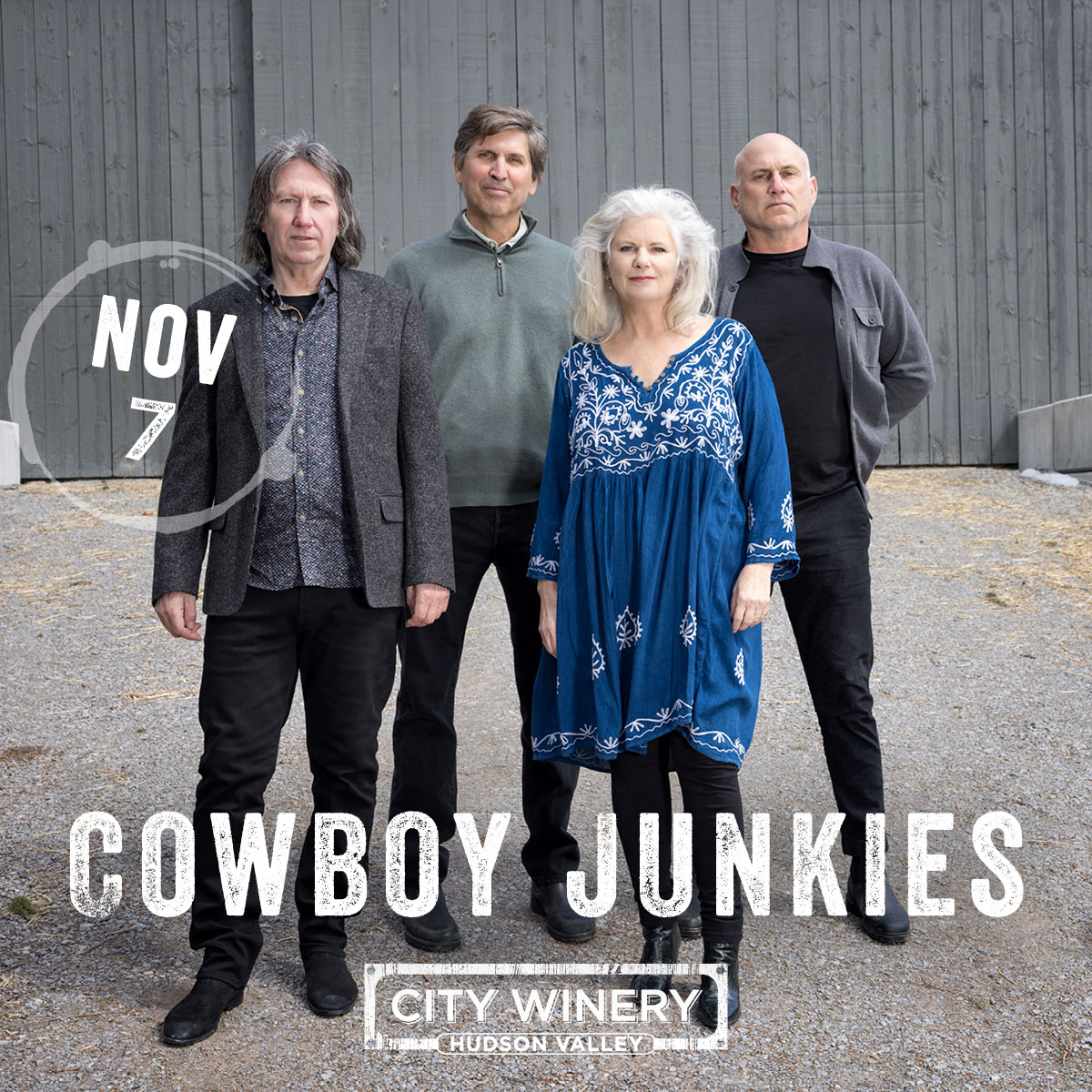 Also upcoming is the November 14th Evening with The English Beat. Known for their many hits ("Save It For Later," "The Mirror In The Bathroom," "I Confess"), The English Beat were one of the key bands of the U.K. ska revival of the late '70s and early '80s. Fronted by vocalist and guitarist Dave Wakeling and toaster Ranking Roger (who sadly passed in 2019), the racially integrated English Beat achieved a near-perfect balance of pop melodies and taut rhythms that made them stars in Britain and won them a substantial cult following in the United States. If it's time for you to get off your sofa and skank to some ska (and you know it is), click here for tickets.
Besides offering a restaurant and national award-winning wines, City Winery is unique in its ability to draw internationally known performers to the Hudson Valley. Part of that can be explained by the booking power of City Winery's multiple outlets in New York City, Chicago, Nashville, Atlanta, Boston, and Philadelphia. But it's also because its founder, Michael Dorf, is not only a business owner— first, he's a music fan.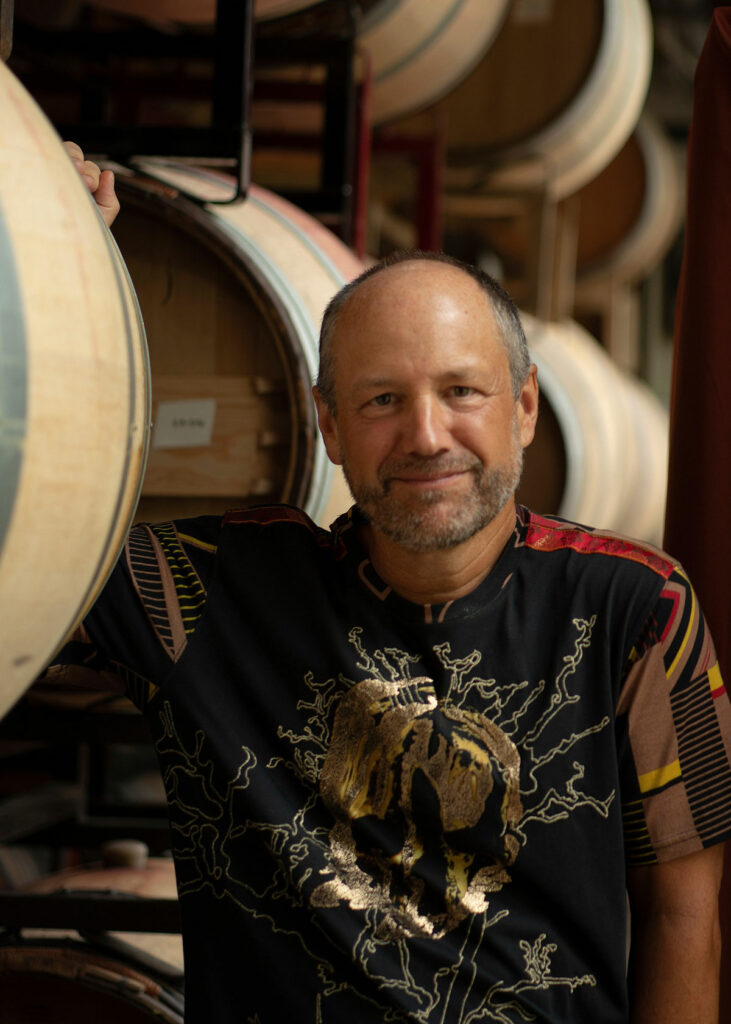 RELATED: Victory Snatched from the Jaws of 2020
In 1986, Dorf was the 23-year-old manager of the Wisconsin-based band, Swamp Thing. Says Dorf, "I was sort of pretending to still go to graduate school in Wisconsin, but I was really in the van driving." When he landed in New York City, Dorf felt an immediate draw to the place. Figuring that Manhattan is where he needed to be, Dorf found a spot suitable for his first venue, a Beatnik-ish performance-and-coffee club on Houston Street. In this piece in The Washington Post, Philip Booth describes the space as "a former heroin den on the first floor of an unassuming, unpretty four-story building on East Houston Street." Dorf named his club The Fire Escape, but, he says, "Two days before opening, several of my perhaps smarter friends were like, 'Dude, that's a dumb name for small club cafe in the East Village. You know, there's been a lot of fires.'" The club quickly became The Knitting Factory, one of Manhattan's favorite, independent music venues.
Ben Sisario wrote in The New York Times that The Knitting Factory was the "defining stage of downtown music, that clamorous and unclassifiable New York amalgam of jazz, punk, art-rock and experimental new music." Though the original Knitting Factory was small (only 150 seats), the venue was beloved for its ability to draw big names; Sonic Youth, The Lounge Lizards, and the Indigo Girls all played The Knitting Factory.
Dorf's ability to snag big acts is directly related to what he experienced in the van with Swamp Thing. He says, "I knew all the scumbag deals that were in New York, in particular. So I did a very fair, simple agreement with the acts." It became common knowledge in the music community that if $2,000 was taken at the door, Dorf would give the musicians $1500.
Since that time, New York City's independent music venues—Webster Hall, Irving Plaza, Bowery Ballroom, even Brooklyn Bowl—have been snapped up by two octopus-armed entertainment conglomerates, Live Nation and AEG. Says Dorf, "Everybody's either part of one or part of the other except for us, I'm proud to say. We're independent, we do all our own programming, we do all our own ticketing, and we serve the single best food backstage to anybody in the concert industry." He continues, "We love bringing a Danny Meyer level of hospitality to the music business. That's very important to us, and very enjoyable. And I get off on having a big bear hug with a musician when they come off the stage because they had a great time. They were fed well, and the audience was happy, and there was this synergy and energy in the room and, you know, that's creating magic. To be doing that in a bunch of places every single night feels great."
Click over to City Winery Hudson Valley to see the upcoming lineup which includes Sunsex Blvd Murder Mystery Brunch, Sip & Paint with Nancy, HNH Presents Laughs Along the Wallkill Featuring Katie Boyle, and many, many more.
All photos courtesy of City Winery