Never have I ever loved a store the way I love Stella's Fine Market. I wandered into the store on Beacon's Main Street, past the antique-looking, gilded sign on the window, out of sheer curiosity. That curiosity was met with easily the most aesthetically pleasing set up for a store I've ever seen. The white walls are the perfect backdrop for shelves and tables filled with colorfully packaged condiments, chocolates, nonalcoholic drinks, cookbooks, sauces, snacks and more. It became my new idea of heaven.
I travel upstate at different points throughout the year to visit with my boyfriend's family, and ever since my first trip to Stella's earlier this year, I've been obsessed. I'm consumed by thoughts of when I'll get to visit Stella's next, regardless of whether I'm in the city or upstate. I am wholeheartedly obsessed, and their Instagram page (@StellasFineMarket) only fuels this obsession with the vibrant, trendy, flavorful, exciting foods and drinks they sell.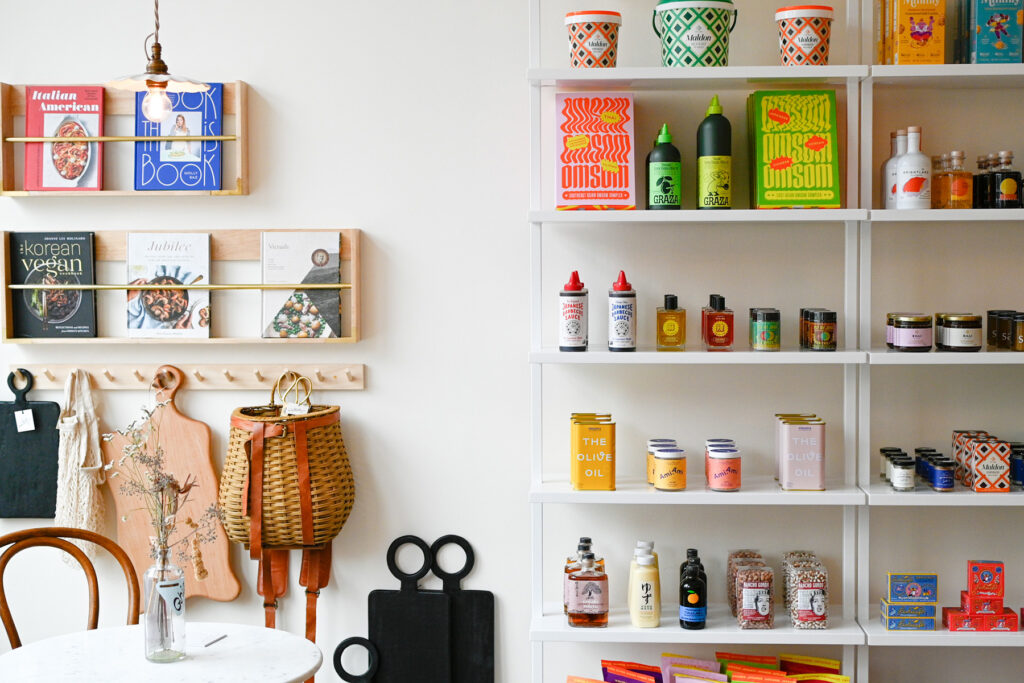 Nikki Hayes—who previously spent 10 years working in packaging design, largely for beauty brands—opened Stella's late last year. The store is named after her 4-year-old daughter, who is frequently there at the store with her—which is part of the store's charm. Every time I've been to Stella's, it's Nikki who has rung me up, and whom I ask for recommendations. For example, when I was at Stella's in April, I bought a jar of Soom's Dark Chocolate Tahini with Sea Salt—a new product to the store that I had peeped on their Instagram. Before even asking how I should use it, Nikki gushed about how much she loves this product and how she loves it just straight out of the jar. But she relayed that another customer planned to use it to spruce up some banana bread—a brilliant way to use it, I thought. For the record, I am halfway through this jar of tahini, and I have literally only eaten it out of the jar, and sometimes with strawberries and raspberries. But she was right. It was good all on its own.
When I wonder to myself why I love Stella's so much, I come up with two big reasons:
1) The store is a gourmet wonderland. From Fly by Jing's Sichuan Chili Crisp to Maldon Smoked Sea Salt to Fine & Raw spreads to Studio Null's nonalcoholic wines to Core & Rind's Cashew Cheesy Sauce to Omsom starter packs, it is not possible for me to walk out of there without spending at least $100 on products that will amp up both my daily cooking and my project bakes.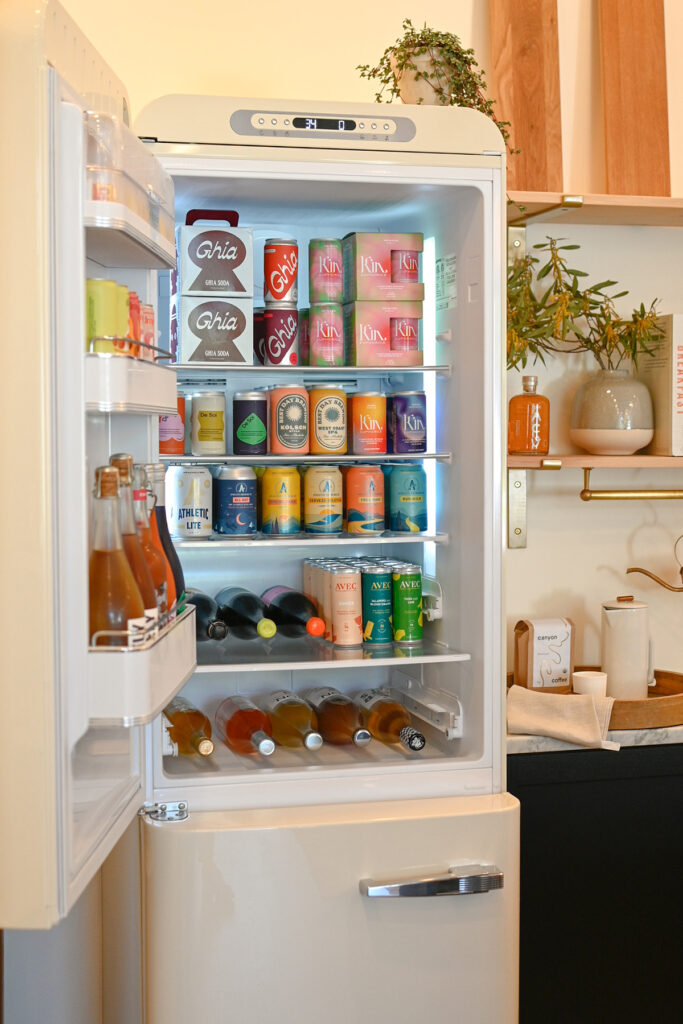 2) Nikki Hayes is a brand-building badass. As a consumer, Stella's is everything I want: It's well-curated, it has smartly sourced products from companies I want to support and it feels personal. I love watching Stella's Fine Market's stories on Instagram and seeing the new products Nikki is introducing, seeing her and Stella hanging out at the lake, seeing her installing a new fridge for nonalcoholic drinks in the store. It feels like she's a friend, and so when you go to Stella's, it feels like these are products that your friend loves and has picked out for you.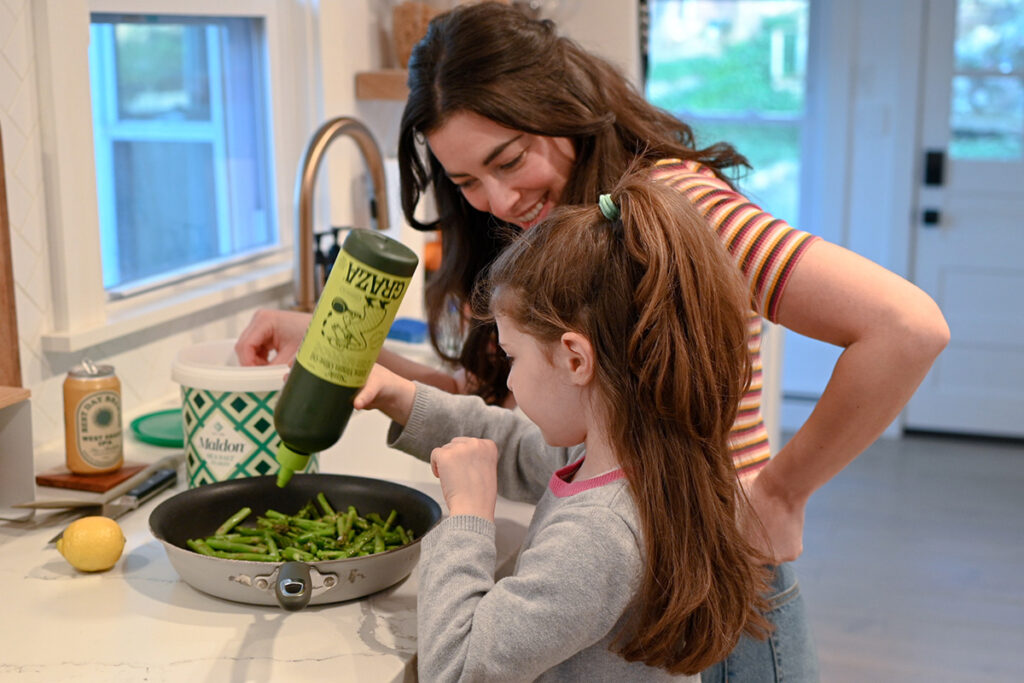 So, of course I love Stella's! What's not to love? If you love food and good design, then visiting Stella's is like waking up on Christmas morning. It gives me that same kind of unadulterated joy and excitement, not knowing what cool, new products I might discover today, but at the same time knowing that they will become my new favorite things.
Whether you live upstate or in New York City like I do, you absolutely need to visit Stella's Fine Market. I'm telling you, it's just the best.
Feature photo shows Nikki Hayes with her daughter Stella at Stella's Fine Market. All photos by Nikki Hayes.
RELATED: Get Ouuuuttttttt! Two Weekends, Two Hudson Valley Itineraries